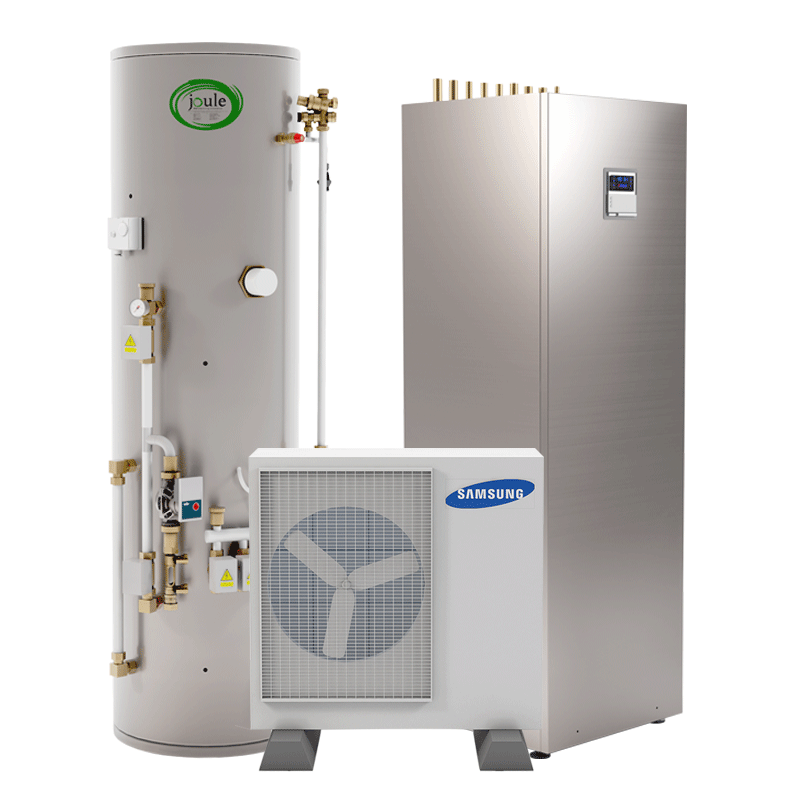 Joule Heat Pump systems in conjunction with Samsung are one of the world's leading heat pump air to water suppliers. Using the heat energy from ambient air, which is a free and renewable energy source, results in low cost heating and hot water production.
The Joule heat pump range suit most applications, the EHS Mono heat pump system includes flexible control options and hybrid capability, whereby the system can be used in conjunction with solar and/or boiler installations. All heat pumps supplied by Joule have high performance at low temperatures, lightweight and are compact for quick and easy installation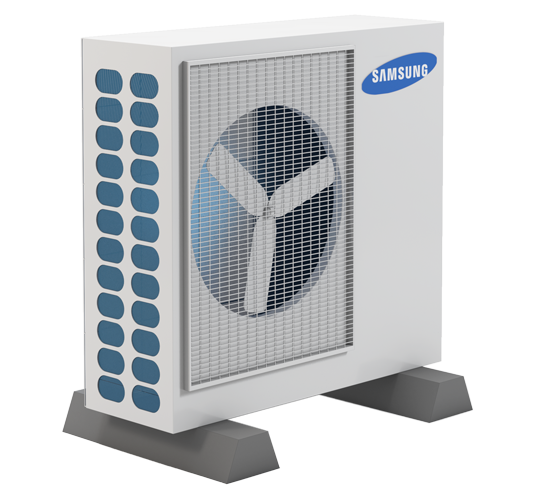 The Samsung EHS Monobloc Air Source Heat Pump is a compact outdoor unit that includes hydronic parts, therefore saving the time, space and expense of installing refrigerant pipes.
The Samsung EHS Monobloc range is the culmination of years of research in to what an Air Source Heat Pump should be. Simple to install, configure and most importantly use, the EHS Monobloc is the most cost effective solution to the majority of domestic heating needs.
Domestic Hot Water Heat Pump